Meet Minnie, Grove Hall Park's Top Dog 2021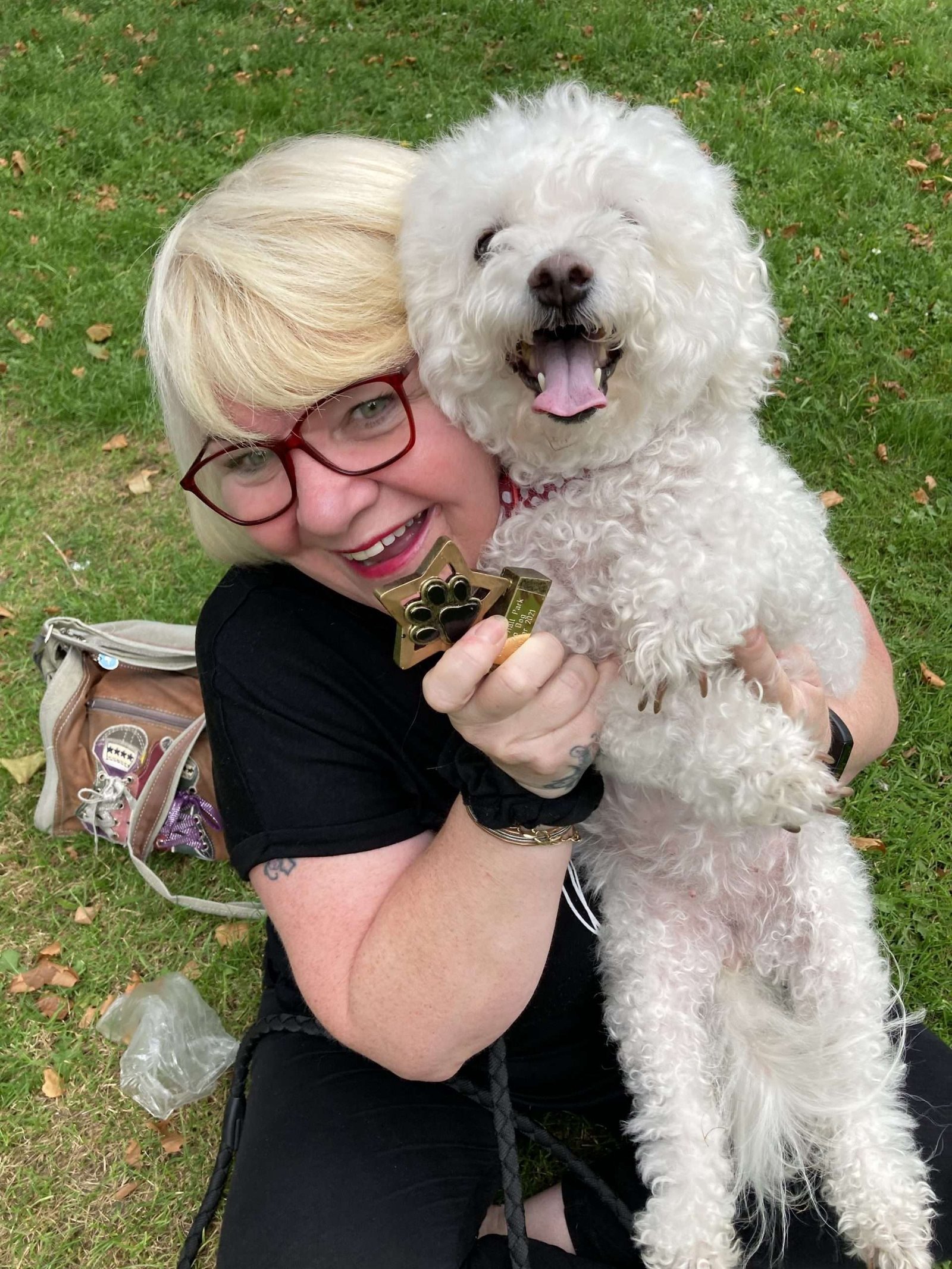 12-year old Minne is leader of the pack, getting  130 of the record 652 votes this year. Congratulations Minne!
Thanks to everyone who joined in the fun by entering their dog or voting.  And to all those  on four legs and two who turned up at our Grove Hall Park neighbourhood picnic for the prizegiving.
Bowie came a close second (and wore a dashing neckerchief to the picnic).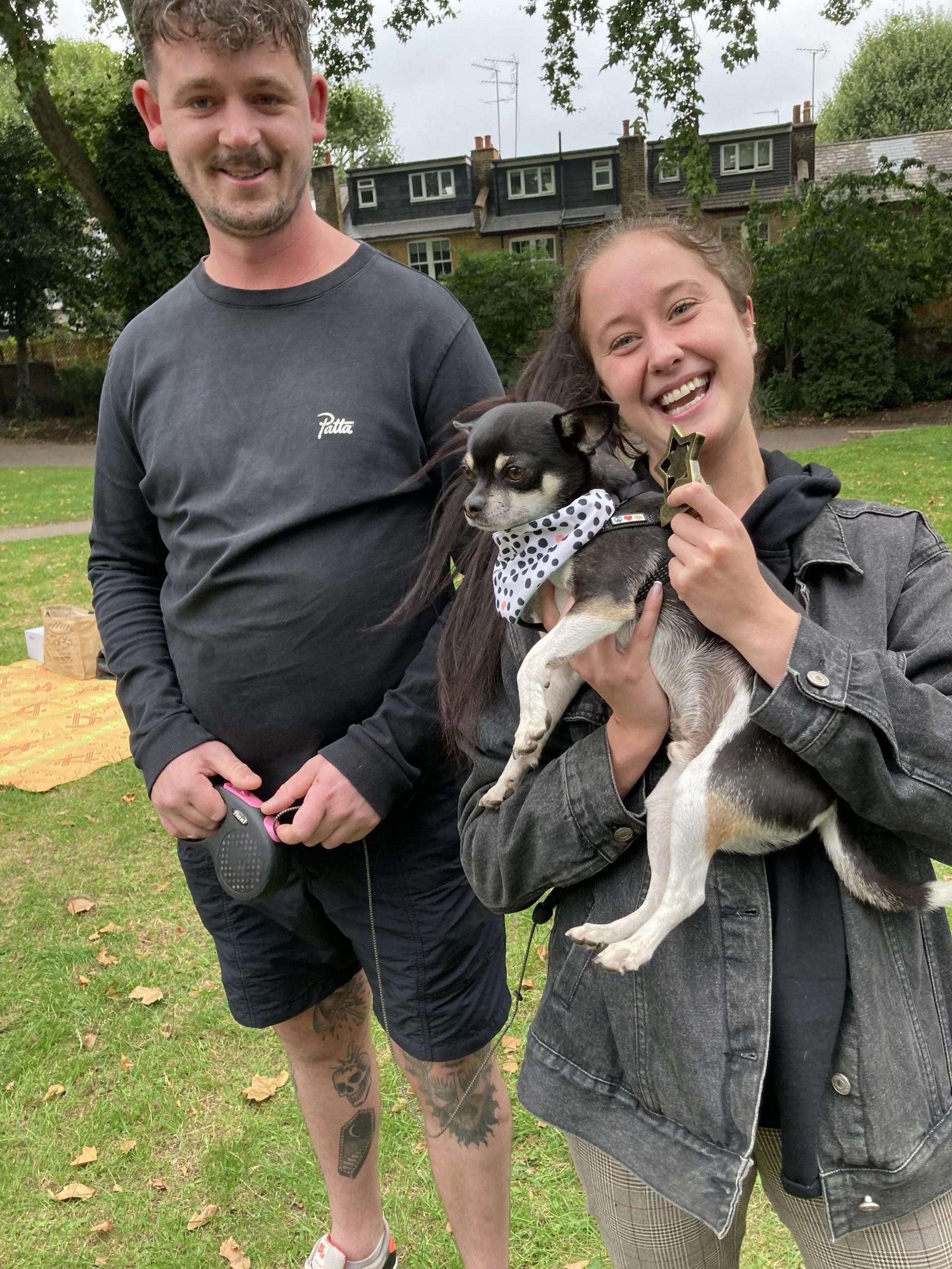 And Bruno's proud parents were also on hand to pick up his runner-up award.