Come and join your neighbours for a picnic lunch, games, the Top Dog & Cat prizegivings and the Big Bow Bakeoff.
When: Saturday 23 June from midday to 4pm
Where: Grove Hall Park
Hope you can make it!
Watch out for fliers and posters in the next couple of weeks.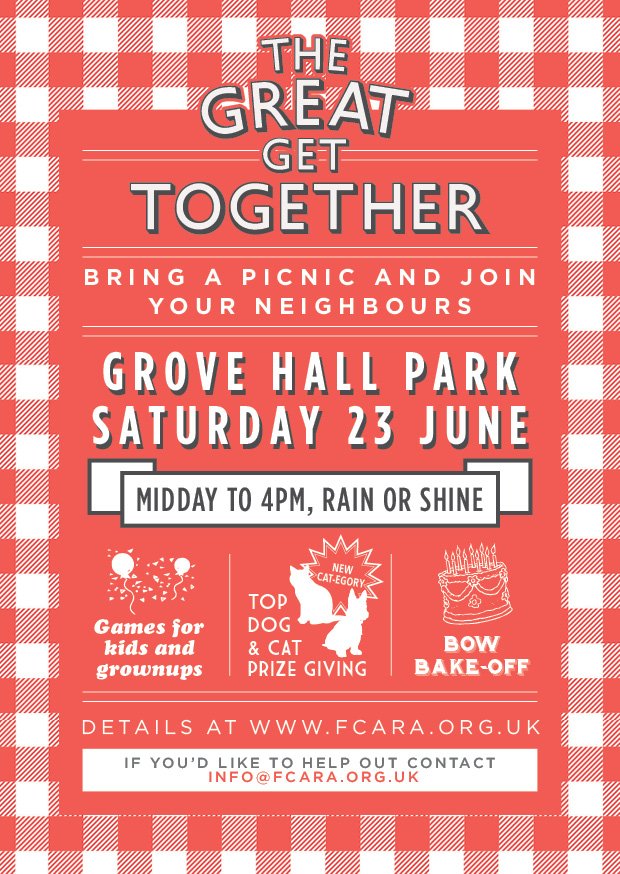 This event is put on by volunteers in your neighbourhood, without any grants or support from external organisations. If you would like to donate on the day, the residents' association will use the proceeds to fund next year's event.